 Protect the Right to Repair
and Maintain Vehicles
The Aftermarket Auto Parts Alliance, Inc. is committed to advocating on behalf of our warehouses, stores, shops, technicians, and the general motoring public. Our mission is to protect the interests of Auto Value and Bumper to Bumper businesses, employees, customers and the automotive aftermarket through industry partnerships and professional advocacy at both local and national levels.
Join Us in Advocating on Behalf of Our Industry

VEHICLE SAFETY INSPECTIONS
Vehicle safety inspections save lives and improve vehicle reliability. The average age of vehicles is 11.9 years and continues to rise – cars are lasting longer. This economical value is beneficial to the consumer only if the vehicle is operating at or near manufacturers recommended specifications. Inspections also promote jobs and produces a productive workforce throughout the entire supply chain of the aftermarket. Inspections also promote consumer awareness of proper vehicle maintenance.

RIGHT TO REPAIR
You and I both know that consumers are best served when they can take their vehicle anywhere they want for a repair. The variety and plethora of options ensures quality is high, prices are low, and turnaround times are quick. As vehicle systems become more and more complex, however, not all repair shops are able to access the vital information they need to diagnose and fix vehicles. We care about the technicians' right to repair, and that's why we're continuing to advocate on behalf of technicians everywhere.

MAGNUSON MOSS WARRANTY ACT
The Magnuson-Moss Warranty Act ensures consumers their manufacturer's warranties will not be voided regardless of where they get their vehicles serviced – whether at the dealership, an independent repair shop, or elsewhere. But many consumers are not aware of this legislation. We're working to increase awareness of and adherence to legislation like this act, protecting consumers from the myth about manufacturer warranties.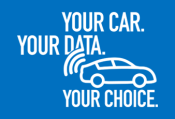 Control access to your vehicle data
JOIN US IN ADVOCATING ON BEHALF OF
OUR INDUSTRY
The automotive aftermarket faces a lot of threats, but together, we have the power to influence meaningful change. Want to know more? Sign up to stay informed about Alliance advocacy efforts.